Tea House of the Spirits is a blog about my Pagan Religious stuff. Expect druidry and other things such as excursions into Buddhism, Shinto, Hermeticism, and magical discussion.
Saturday, March 17, 2012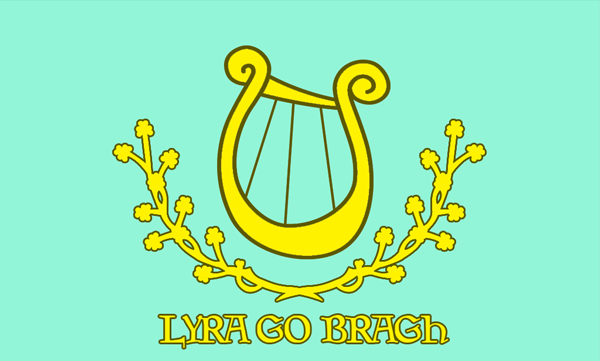 Happy Saint Patrick's Day Everypony!
Not much to say but
The Wild Hunt did a great article on St. Patrick and the Snakes Myth
.
Wednesday, March 7, 2012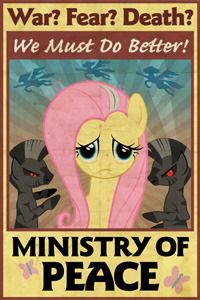 Kony 2012
Bronies for Good
's current project is also focused on this through helping a clinic in Uganda through
Operation: Seeds of Kindness
.
http://broniesforgood.org/?page_id=485
http://derpyhoovesnews.com/contribute-music-and-seed-kindness/
Pulled up a few links for some info dumping:
-
START's Page on the LRA
START's Page on Joseph Kony
-
Congressional Research Service: The Lord's Resistance Army - The U.S. Response (PDF)
-
FAS Profile of LRA
-
Wiki: Lord's Resistance Army
-
International Crisis Group - The Lord's Resistance Army: End Game? (PDF)
-
Miami Herald: 2 survivors provide intimate look inside Lord's Resistance Army
"The Bible says: 'If you are going to do good, do good all your life. If you are going to do evil, do evil all your life.' "

"I chose evil, and that's what I'm always going to do," said Kony, according to Daba's account.
http://www.miamiherald.com/2012/03/06/2678199/2-survivors-provide-intimate-look.html
-
I have to say though that the prospects for this campaign aren't that good without really ether the US giving more hardware and intelligence tools to the Ugandan government or lots of US troops on the ground. In many respects this is a lot like the the Darfur crisis (in fact the LRA was a belligerent in that conflict supported by Sudanese government and committing atrocities against civilians at the behest of the Sudanese Government) where it's a horrible situation but doesn't effect the US enough to risk American soldier's lives against insurgents in a conflict that could end up deeply bogged down like the conflicts in Iraq & Afghanistan. I support the effort to get the US to help stopping Kony but he's a man with an army and lieutenants. As mentioned the the Miami Herald article he knows it's success or death (due to his War Crimes) so he isn't going to end things peacefully and nether will the others in the LRA power structure.
We really need to support this to get more pressure/attention on the situation and support for the work aiding civilians but the LRA isn't going to go down because of posters, Facebook posts, nor humanitarian aid. Nor is this without entanglements for the US, because while Sudan has officially turned against the LRA it probably still has a number of supporters in their government. In short I suggest supporting this but to have realistic hopes for the campaign.
We have to do better, but we have to also be realistic about it.